KEYMATE USB PERSONAL AREA LIGHT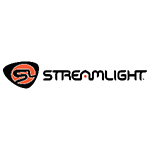 KEYMATE USB PERSONAL AREA LIGHT
Avg. lead time is 2-5 days. Call or chat to expedite your order.
Series:

Key-Mate®

Type:

Hands-Free Ultra-compact

Lumens:

16 to 35 Lumens

Average Life:

50000 hr

Battery Type:

Lithium Polymer

Application:

Consumer, Hardware/Tool, Industrial, Automotive, Sporting Goods, Law Enforcement, Fire and Rescue, Industrial and Premium Gift

Attributes (Y):

Y

Bulb Type:

White LED

Dimensions:

2.9 in L x 1.08 in W

Enclosure:

IPX4

Housing Material:

Die Cast, Polycarbonate

Image (Y):

Y
The Keymate USB brings 35 Lumens to your car and workspace with this unique mini light. Turn it on and leave it on during power outages, while you work, or go for a run. Long run time combined with USB rechargeability gives you extended use at a good value.
Features bright white LED and three lighting modes: low, high and emergency flash
Attach it to the zipper of your coat for hands free task lighting
Hang it on your key ring
Water-resistant
Imprintable add your logo for corporate gifts, safety awards
USB rechargeable go anywhere light
Lightweight and weather-resistant
Personal area light
Low: runs 2 hr
High: runs 1 hr
Optimal area illumination
Rechargeable 110 mAh lithium polymer battery
Conveniently charges via USB power source
Multi-function pushbutton tail switch with charge indicator - red for charging, green for fully charged
Spring loaded clip attaches to key rings, zippers, lanyards
Use it as an area light to illuminate your work area