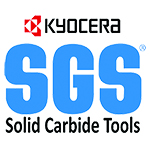 #14 135 Hi-PerCarb TI-A
Avg. lead time is 2-5 days. Call or chat to expedite your order.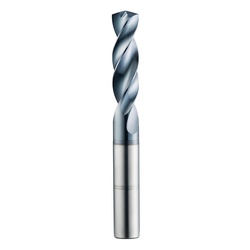 Series:

HI-PERCARB® 135

Diameter - Decimal:

0.182"

Diameter - Wire:

#14

Length of Cut:

7/8"

Depth of Cut:

3XD

Material:

Solid Carbide

Surface Treatment:

AlTiN

Application:

Aerospace, Medical, Power Generation, Automotive, Mold and Die, General Engineering, Castings and Foundries

Application Material:

Cast Iron, High Temperature Alloy, Steel, Stainless Steel, Titanium, Non-Ferrous and Hardened Steel

Cutting Edge Material:

Solid Carbide

Direction of Cut:

Right Hand

Flute Type:

Right Spiral

Number of Flutes:

2

Overall Length:

2-5/8"

Point Angle:

145°

Point Type:

Notched

Shank Size:

1/4" Dia x 1-7/16" L

Shank Type:

Straight

Type:

High Performance
Key features designed into the HI-PERCARB® 135 drill allow the product to offer application benefits not only beyond that of standard carbide drills but also other high performance drills. Each feature of the HI-PERCARB® was engineered as a solution towards addressing the issues commonly encountered during high production drilling.
High performance flute design efficiently transports chips
Improves chip control
Decreases drill thrust and deflection
Engineered for edge protection improves edge strength
Reduces edge fatigue and allows increased feed rates
Increases strength for aggressive drilling
Ti-NAMITE-A coating improves resistance to heat and wear and enhances tool life
Double margin design improves accuracy and surface finish
Increases stability and rigidity
Secondary flute improves coolant flow to the point
Reduces friction along drill body
Assists in fine swarf evacuation
Specialized 145 deg notched point, self-centering eliminates the need for spot drill