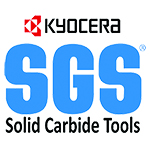 #11 120 CFPR Drill 1"FL
Avg. lead time is 2-5 days. Call or chat to expedite your order.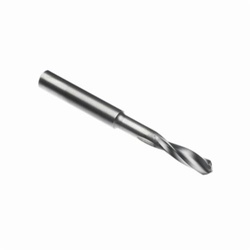 Series:

120

Diameter - Decimal:

0.191"

Diameter - Wire:

#11

Length of Cut:

1"

Depth of Cut:

3XD

Material:

Solid Carbide

Surface Treatment:

Di-NAMITE Coated

Application:

Aerospace, Medical, Power Generation, Automotive, Mold and Die, General Engineering, Castings and Foundries

Application Material:

Cast Iron, Non-Ferrous Metals, Plastics and other Tough to Machine Materials

Cutting Edge Material:

Solid Carbide

Direction of Cut:

Right Hand

Flute Type:

Spiral

Number of Flutes:

2

Overall Length:

2-5/8"

Point Angle:

145°

Point Type:

8-Facet

Shank Size:

1/4" Dia x 1-7/16" L

Shank Type:

Straight

Type:

High Performance
The key features of the 8-facet double angle HI-PERCARB® drill design offers application benefits beyond that of other high performance drills in its category. Each feature of this 8-facet design was engineered as a solution towards addressing the issues commonly encountered during composite drilling. This unique high performance design successfully creates an accurate hole without splintering or delamination, ultimately optimizing the composite drilling process.
Double margin construction design stabilizes the drill for greater hole accuracy and improved surface finish in final hole
The compound angle creates 4 cutting edges along the drill point
Minimized delamination at hole entry/exit
Engineered drill point evenly distributes material, spreading load across 2 different angles and 4 different cutting edges
Distinct double angle prevents abrasiveness of the composite from localizing along the point and diminishing tool life
Manufactured exclusively with Di-NAMITE coating for even wear, extended tool life and improved finishes