GR3225P-V21 MDT TOOLHOLDER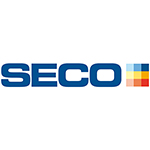 GR3225P-V21 MDT TOOLHOLDER
SEC00089077
MFG #: 00089077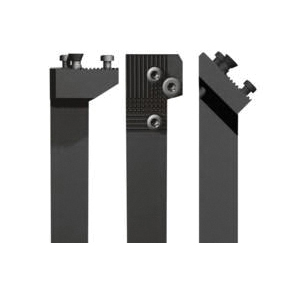 ANSI Code:

GR3225P-V21

Back of Bar to Cutting Edge:

24.9 mm

Country of Origin:

SE

Cutting Direction:

Right Hand

Head Length:

16 mm

Manufacturer Name:

Seco Tools

Overall Length:

170 mm

Shank Size:

25 mm W

Shank Type:

Square

Tool Holder Style:

GR

Type:

Multi-Directional

Insert Compatibility:

LC..
The Seco MDT (Multi-Directional turning) is universally suitable for variety of applications including grooving, profiling, turning, parting-off, and threading. The unique Secoloc™ clamping delivers the best stability and safety in addition to high productivity and performance. Applications include turning parts with many different diameters, complicated profiles and grooves, replacing the need for several standard and special tools with a single Seco MDT. Further savings can be achieved through fewer tool changes and reduced tool stock. The unique insert clamping method Secoloc™ combines a V-shaped top clamp with serrated contact surfaces between the underside of the insert and the toolholder for superb stability. The relatively long insert also increases stability. MDT is available also in combination with Jetstream Tooling®, a high pressure cooling system directing coolant supply to the cutting edge.