2-1/8" BASE COVER PLUG VALVE LOCKOUT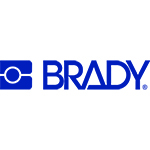 2-1/8" BASE COVER PLUG VALVE LOCKOUT
Avg. lead time is 2-5 days. Call or chat to expedite your order.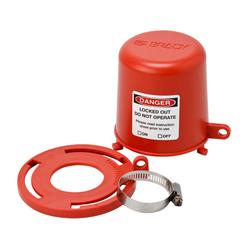 Padlock Shackle Maximum Diameter:

0.37"

Fits Minimum Handle Size:

1-3/4"

Fits Maximum Handle Size:

2-1/8"

Application:

Mechanical Risk Lockout, MRO, Construction, Buildings ID and Plug Valve Applications

Attributes (Y):

Y

Color:

Red

Image (Y):

Y

Legend:

DANGER LOCKED OUT DO NOT OPERATE

Material:

LOTO-52 Polypropylene

Maximum Number of Padlocks:

1

Maximum Temperature:

175° F

Minimum Temperature:

0° F
From universal valve lockouts to adjustable gate valve lockouts, Brady® offers a full line of devices to shut off all types of pressured valves. gate valve lockout devices deny access and cover the valve handle. with ball valve lockouts and Brady® standard, quarter turn ball valve lockout devices, a comprehensive series of options are available from the global leader in lockout tagout solutions.
English language
Brady® plug valve lockouts are the first lockout devices to easily and effectively secure manually-actuated plug valves with a stem diameter ranging from 3/8 to 2-1/2 in
The base of the lockout device can remain in place once applied and does not interfere with valve activation by wrench or removable handle
Compact in size, yet highly visible and easy to use
Made of durable polypropylene and tamper-resistant
Equipping your employees with the proper lockout tools and warning devices can save lives, reduce lost employee time and cut insurance costs
Brady® is a world leader in lockout tagout products and services offering industry expertise and a broad range of durable, easy to use lockout devices