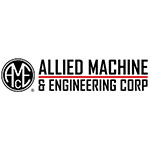 #1 TA (C1) AM200 7/8 TC
AME1C11H-0028-TC
MFG #: 1C11H-0028-TC
Avg. lead time is 2-5 days. Call or chat to expedite your order.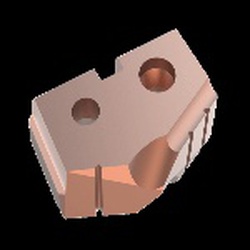 Series:

1

Diameter:

0.8750"

Thickness:

5/32"

Included Angle:

132°

Material:

Carbide

Surface Treatment:

AM200®

Application:

High Temp Alloy, Hardened Steel, Steel, Cast Iron, Aluminum, Stainless Steel

Geometry:

Tiny Chip

Manufacturer Grade:

K35

Material Grade:

C1

Seat Size:

#1

Type:

Replaceable
The Original T-A spade drill is an excellent choice for general purpose drilling. The design provides fast penetration rates that produces good hole size and finish. Standard geometry combines highly efficient and stable cutting action to minimize power consumption. Recommended for use in most steels including 4150, cast irons, high-temperature alloys and aluminum alloys.
Increases point strength
Web Thin geometry
Eliminates center drilling
Multiple geometry options
Accurate positioning
Optimizes chip evacuation
Effective heat dispersion
Through coolant
Self-centering point
Corner clips