6" x 9" 7445 WHITE SCOTCHBRITE HAND PADS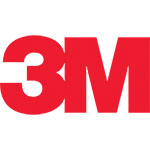 6" x 9" 7445 WHITE SCOTCHBRITE HAND PADS
3MA7000045995
MFG #: 7000045995
Avg. lead time is 2-5 days. Call or chat to expedite your order.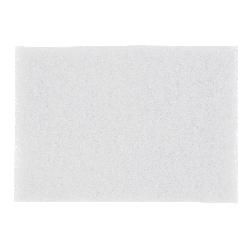 Width:

6"

Length:

9"

Pad Color:

White

Grade:

Super Fine

Grit:

1200

Grain Material:

Aluminum Silicate

Application:

Contour Finishing, Finishing, Fine Finishing and Metalworking

Application Material:

Aluminum, Cobalt, Fiberglass, Gelcoat, Nickel Alloy, Plastic, Stainless Steel and Soft Composite

Attributes (Y):

Y

Image (Y):

Y
Our Scotch-Brite™ light cleansing hand pad 7445 is an excellent choice when you require a mild abrasive. The conformable web and fine mineral are the perfect pairing when you need a gentle touch for light cleaning or a fine finish. Our versatile Scotch-Brite™ light cleansing hand pad 7445 is ideal for cleaning many different surfaces when a more aggressive hand pad would be too rough. It is commonly used with liquid detergents for gentle but thorough cleaning of dirt or residue on delicate surfaces such as vinyl, porcelain, glass and plastic. It also performs light cleaning on stainless steel, chrome or painted surfaces, as well as wax mold deflashing or top coat rubbing of wood. Designed to run cleaner and longer than steel wool, our 7445 pad yields results similar to steel wool grade 0000, minus the rust and tiny splinters. Scotch-Brite™ hand pads can be used right out of the box by hand. Scotch-Brite™ is a unique surface conditioning product with abrasives incorporated into non-woven nylon fibers. Combining abrasives with the fibers creates an abrasive system that delivers consistent results over the life of the product. The open web material is load-resistant and keeps the abrasive minerals cutting at high performance by limiting clogging of the nylon fibers.
Light duty non-woven pad performs light cleaning on a variety of metals as well as wax mold deflashing
Very mild abrasive provides gentle yet thorough cleaning
Conformable web and fine mineral are excellent for fine finishes
Performance is similar to steel wool grade 0000 without rusting or splintering
Works well with liquid detergents
May be used by hand with a hand pad block or on an in-line sander