8M x 25MM HI VIZ ORANGE TAPE MEASURE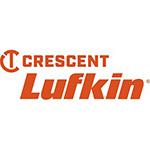 8M x 25MM HI VIZ ORANGE TAPE MEASURE
LUF25197
MFG #: PHV1048CM
Avg. lead time is 2-5 days. Call or chat to expedite your order.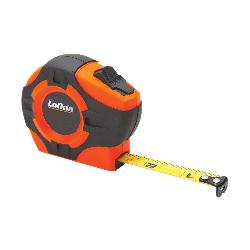 Blade Width:

25 mm

Blade Length:

8 m

Case Color:

Orange

Rewind Type:

Power Return

Attributes (Y):

Y

Blade Material:

Steel

Case Material:

ABS with Rubber Cushion Grip

Case Type:

Closed

Hook Type:

Quad Rivet, Wide

Image (Y):

Y

Locking Type:

Toggle

Markings:

Black and Red on One Side

Measurement Standard:

Metric

Series:

P1000

Standout:

9 ft
CRESCENT Lufkin® tapes have been recognized as the standard for accuracy and high quality. CRESCENT Lufkin® steel tapes are manufactured to government standards traceable to the U.S. Department of Commerce, National Institute of standards and technology. Periodically, these standards are recalibrated with renewed certification by the N.I.S.T.
Hi-viz® orange case - easy to find on the job
Yellow clad
Wide end hook increases tape catch for precision marking
Patented end hook lasts 10 times longer than ordinary end hooks
Tapeline stands out upto 9 ft for longer reach and efficient measuring
Rubber cushion case exterior protects tape from impact and improves grip
Fits easily into most tape holsters
Bright yellow blade has clear easy-to-read numerals
Toggle lock is positioned for convenient operation
Holds the blade securely in any position
Cushioned blade return
Removable belt clip
A9 blade style