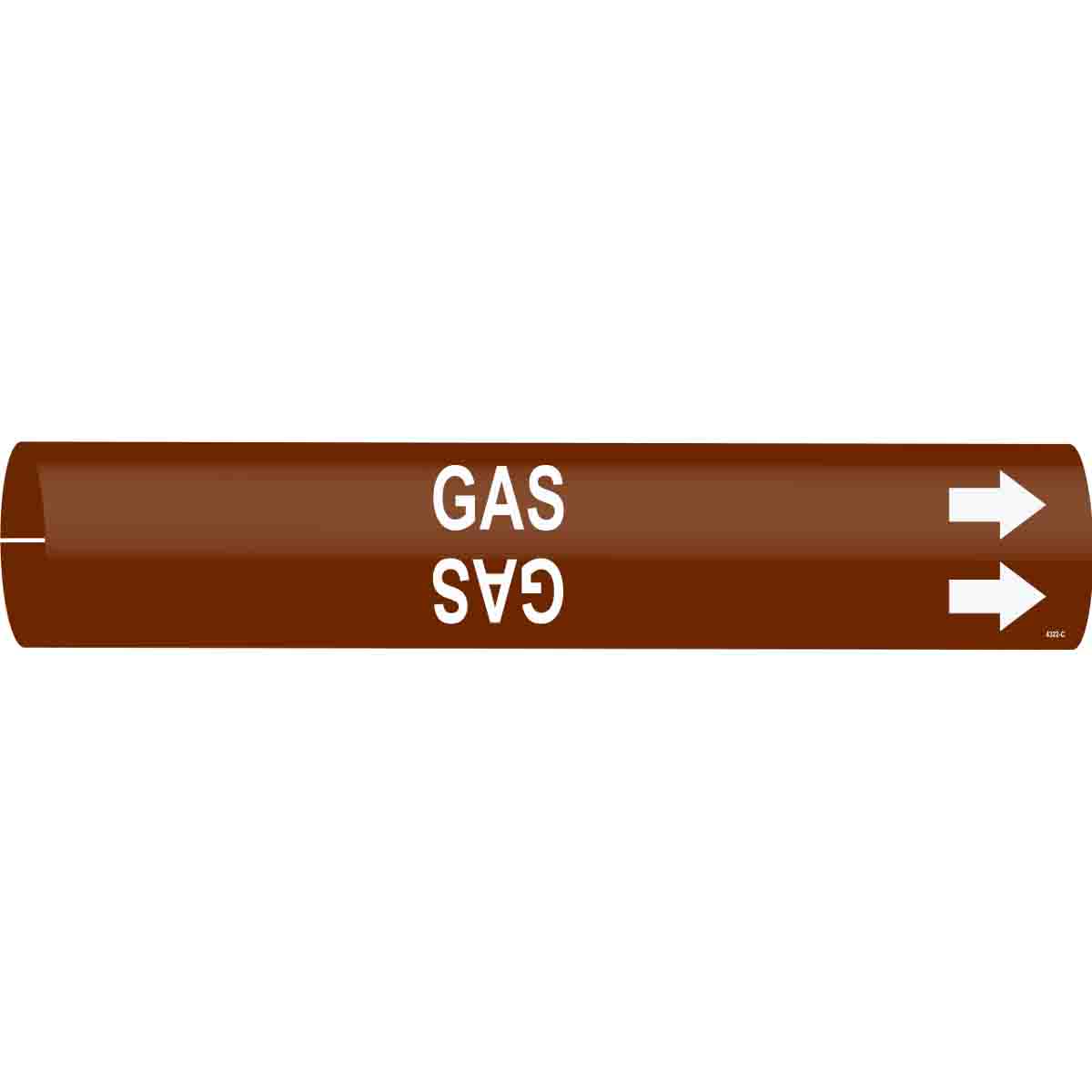 Height:

2-1/2 in

Legend/Background Color:

White on Brown

Markers Per Card:

1

Material:

B-915 Plastic

Width:

2-1/2 in

Type:

C Style

Legend:

GAS with Right Arrow Symbol

Fits Pipe Diameter:

2-1/2 to 3-7/8 in

Mounting Type:

Snap-On
The ASME (ANSI) Standard for pipe identification is a widely used guideline in determining pipe identification requirements. Designed for general purpose pipe identification. May be applied to dirty, oily, greasy or rough surfaces.
May be applied to dirty, oily, greasy or rough surfaces, installs quickly and easily in older facilities or new construction
Lightweight coiled plastic can be removed and reapplied
1-1/4 in H letter
English language
5 to 8 years average outdoor durability
Legend withstands up to 1000 cycles
Abrasion and chemical-resistant