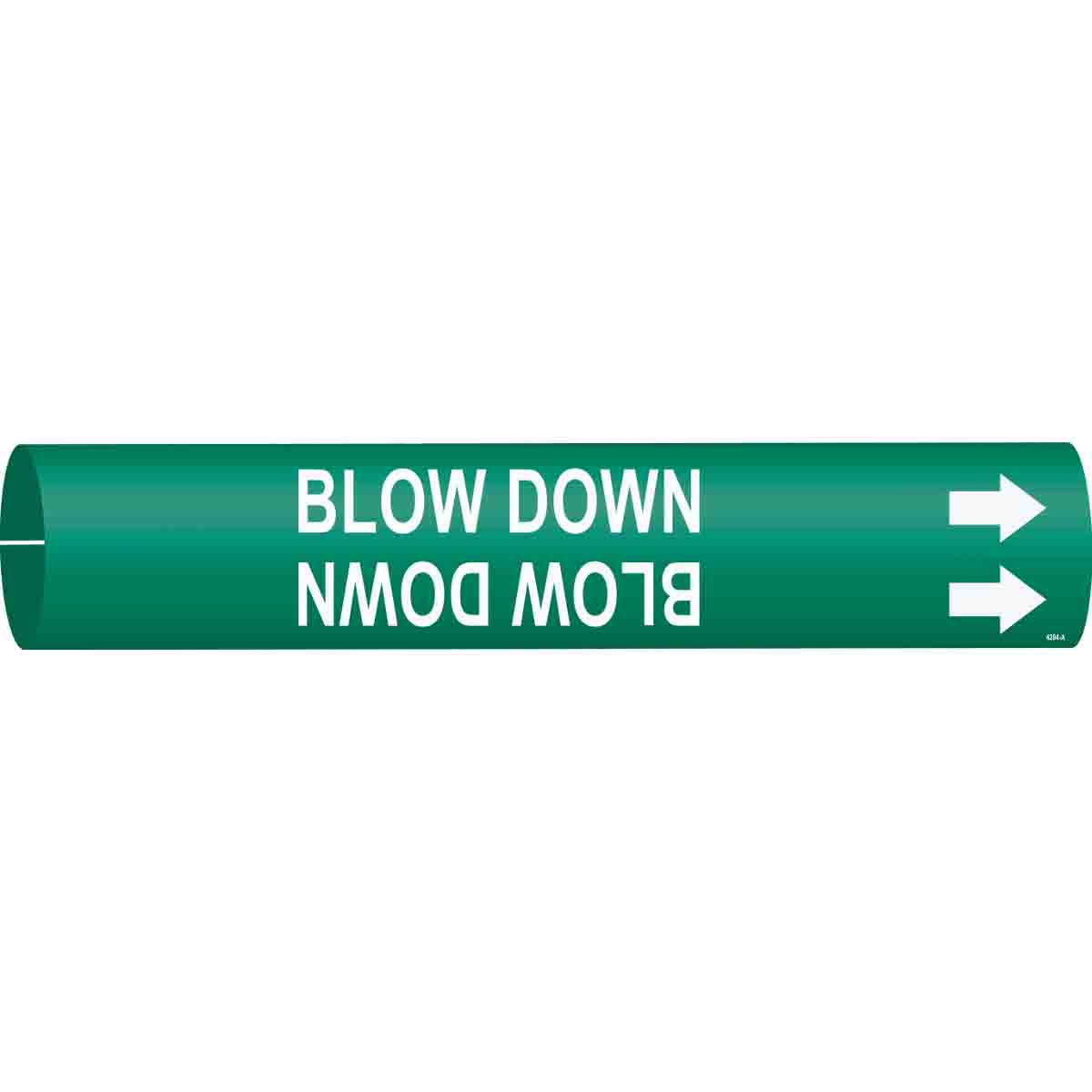 Height:

7/8 in

Legend/Background Color:

White on Green

Material:

B-915 Plastic

Width:

7/8 in

Type:

B Style

Legend:

BLOW DOWN with Right Arrow Symbol

Fits Pipe Diameter:

1-1/2 to 2-3/8 in

Mounting Type:

Snap-On
The ASME (ANSI) Standard for pipe identification is a widely used guideline in determining pipe identification requirements. Designed for general purpose pipe identification. May be applied to dirty, oily, greasy or rough surfaces.
B-915 Brady® Snap-On™ Pipe Markers and Snap-On™ cable markers are cylindrically coiled printed plastic sheets
Pipe Markers are lightweight and durable and can be removed and reapplied in other areas
5 to 8 years average outdoor durability
Abrasion and chemical-resistant
Legend withstands up to 1000 cycles
English language
3/4 in H letter
40 gardner units gloss
Installs quickly and easily in older facilities or new construction
Applied to dirty, oily, greasy or rough surfaces
B-915 strap-on Pipe Markers are flat printed plastic sheets, which are designed to be attached with plastic straps